A history of hate: 'Detroit' is a crash course in racist brutality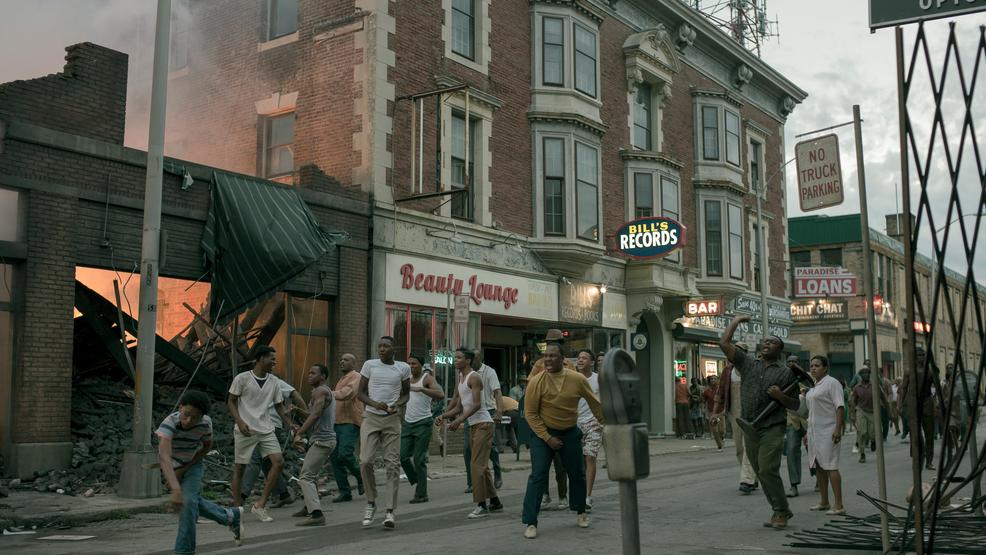 Detroit
4 out of 5 Stars
Director: Kathryn Bigelow
Writers: Mark Boal
Starring: John Boyega, Anthony Mackie, Algee Smith
Genre: Crime, Drama, History
Rated: R for strong violence and pervasive language
Synopsis: During the 1967 race riots in Detroit a group of police officers take their frustrations out on a group of black men staying in the Algiers Motel.
Review: Some experiences stay with you, become a part of you. I will never forget watching "Detroit," a film filled with a violence and hate that it feels like you've been kicked in the stomach repeatedly for two hours. More disturbing than the film itself was the reaction of the African Americans who were in the audience. They seemed to simply shrug it off. "Yes, that's how it is."
"Detroit" is a lesson in brutality, racism unleashed and unchecked. It depicts a group of white policemen antagonizing, beating and killing with little to no reason. The fact that it feels like a story ripped from tonight's headlines, rather than 1967's, should serve as a wakeup call, but society has proven to be a heavy sleeper.
The story is split into converging sections. We see the police as they look to calm the riots that have spread across Detroit; we follow an overworked security guard as he looks to defend a small shot from looters and a pair of friends looking to avoid any involvement in the chaos. They all eventually make their way to the Algiers Motel.
An interesting aspect of the screenplay is that Bigelow and Boal use pseudonyms for the white police officers while the victims are all identified by their real names. This was probably done for legal reasons, there were no video cameras to film what actually happened at the Algiers to definitively tells us how the events played out, but it also feels strangely symbolic in that the men accused of these racist acts aren't exposed, the victims are easily identified.
"Detroit" isn't the best film director Kathryn Bigelow and screenwriter Mark Boal's work on "The Hurt Locker" or "Zero Dark Thirty," but it is effective in presenting sickening behavior and how the legal system has repeatedly failed those that it is supposed to protect. There's a good chance that "Detroit" will factor into the Oscar race in a few months, but I'm more interested in seeing how society responds to the film. I fear that the extreme acts of racism that are displayed will allow some audiences to excuse their behavior because they aren't that racist.
Unmute