One sinister summer: Stephen King's 'It' is top-shelf horror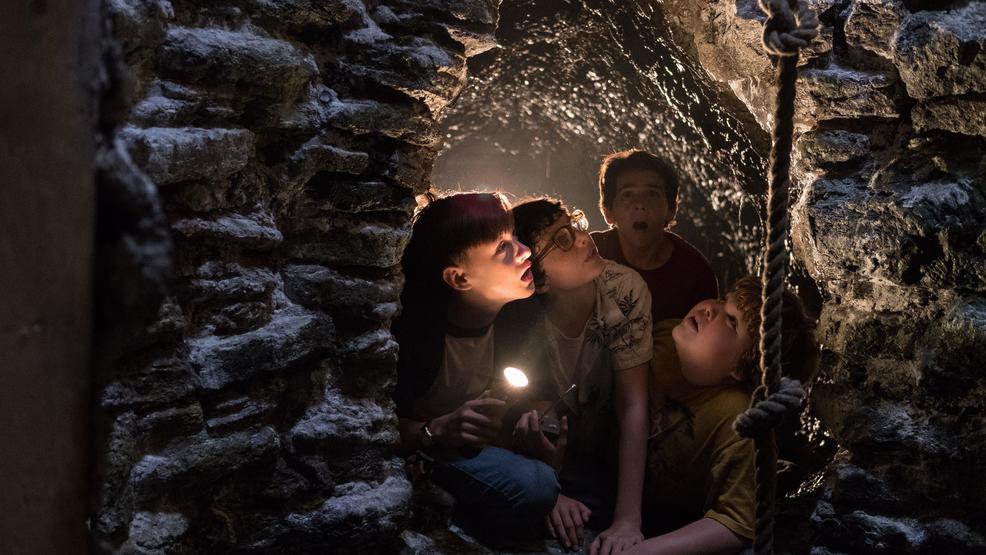 It
4 out of 5 Stars
Director: Andy Muschietti
Writers: Chase Palmer, Cary Fukunaga, Gary Dauberman, Stephen King (Novel)
Starring: Bill Skarsgård, Jaeden Lieberher, Finn Wolfhard
Genre: Drama, Horror
Rated: R for violence/horror, bloody images, and for language
Synopsis: A group of outcast teenagers investigate their small town's horrific past, a sinister clown and the numerous children who have mysteriously gone missing.
Review: The majority of my favorite horror films, the ones that really stick with me like "Stand by Me" and "Let the Right One In," have been based around a child or a group of children confronting their fears while also enduring the trials of growing up.
Based on the advertising for "It" you might think that the film is just another film about a maniac in a clown costume. There is so much more to be found in "It" than a frightening clown.
"It" is set in 1989, a year where I, like the protagonists in the film, found myself in the uncomfortable predicament known as self-discovery. Was I going to listen to mainstream music or take an alternative path? Girls were becoming more than a passing curiosity and being seeing as cool, rather than fun or friendly, was a major priority.
And yet, many of the irrational fears of childhood, the boogeymen in the basement and the bump-in-the-night creatures, still clung to me.
"It" is filled with horrors, but Pennywise the Clown is only one of them. Our group of misfits are all abused in a variety of different ways. Bullied by classmates (who themselves are shaped by the violence of their upbringing), suffocated by over-protective parents, tormented by loss, chased by racism and hunted by sexual predators, these kids don't need a demonic clown with ability to tap into and show them their darkest fears. Sadly, that's exactly what they get.
Placing the film in 1989 is an interesting choice. Those expecting a "Stranger Things" experience where the eccentricities of the decade take center stage will be somewhat disappointed that the references aren't nearly as overt. They are still there, but more in the background. I'm particularly fond of the way The Cure's "Six Different Ways" is used for a rather bloody montage. The tone of the song is seemingly inappropriate, but it works because there is a lighter undercurrent at play here. These are kids, no matter how vulgar or inappropriate they come across, it is their collective innocence that defines them.
This innocence and vulnerability is what makes the manipulative clown Pennywise (an effectively shrill performance from Bill Skarsgård) terrifying. You, as an audience member, might not fear for your safety, but you most certainly are pulled into the narrative because you fear for what awaits our newfound friends.
If there is a weakness in the narrative, it is in the adult characters who all come across as various levels of creepy. This could be in part because the film is told from the perspective of the teens and that the absence of strong parental leadership plays a major role in motivating and informing the choices that they make. Still, a world void of kind, loving or even mediocre adults feels like a flaw that could have been easily addressed.
"It" is an unnerving thrill ride through the dark aspects of a child's imagination where the horrors typically saved for nightmares are physically manifested. There's a bit of gore, but most of the horror comes from the peril that the teens find themselves drawn into. Still, at the heart of the film is a sublime coming-of-age drama that benefits from the strong performances of its young and relatively undiscovered cast. In many respects the film feels like much a darker and gruesome take on "The Goonies," which is a good thing.
I can't wait to experience "It" again.
Unmute