Rod Decker honored at retirement party after 37 years at KUTV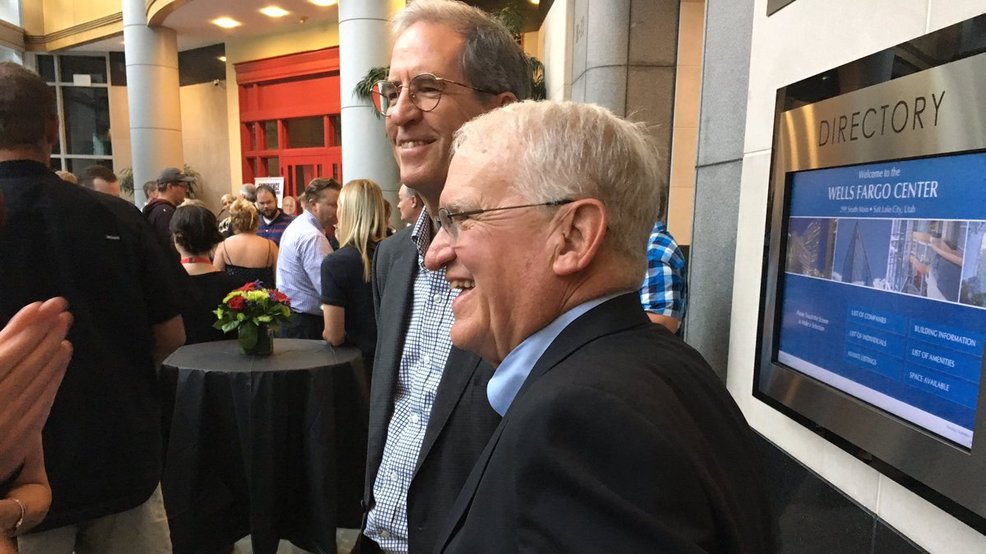 (KUTV) After 37 years, it's almost time to say good-bye to a member of the KUTV family.
Rod Decker, longtime reporter and dean of political journalism in Utah, will retire from television news next week.
Thursday evening, people packed the Wells Fargo building lobby in Salt Lake City outside KUTV studios to pay tribute to Rod and his memorable way of reporting the news.
"I think it's going to be a loss to the media, it's going to be a loss to the people of the state of Utah," said State Sen. Gene Davis (D-Salt Lake City). "He's an institution."

Rod began working at channel 2 in 1980 and has reported more than 17,000 stories during his career. He made his name covering political news in Utah.
Some of the politicians he's covered attended his retirement party Thursday. House Speaker Greg Hughes (R-Draper) remembered Rod regularly "shouting" questions at him. He also said he'll miss Rod's booming voice that sometimes got a little distracting.
"While we have a debating of a bill, all I can hear is Rod in a live shot reporting the news," Hughes said. "And I'm watching my members, they're all watching Rod! They're not even listening to the bill! That's my favorite memory of Rod."
At the end of the evening, Rod himself made some remarks.
"I'm lucky," said the 76-year-old reporter who acts much younger. He noted KUTV's longtime investment in news coverage and its top status in the ratings during the final part of his career.

Rod also had something to say about the people he's covered through the years.
"I want to tell you the dirty little secret about Utah politicians," he said. "The vast majority of them are talented people of integrity and public spirit. If that had gotten out 40 years ago, it would've ruined my career."
Rod's last day at KUTV will be September 14.
Unmute